By Tamara Vukičević from Croatia – ACWAY Fellow 2021
For the last 6 years, I have been active in the area of religious rights and secular movement in Croatia and for the first time, I have attended the Youth Interfaith forum as well as the G20 Interfaith Forum. My application may appear to be unconventional since I am not a person of faith nor do I participate in any organised religion. I am an atheist. No one recommended this event to me and the only reason I found out about it, is because of a social media ad. 
I was reluctant to apply and reach out because not being involved in organised religion meant I would be an outsider. Luckily this thought didn't deter me from sending my application to participate. To my surprise and the surprise of the people in my association, I was accepted, and the only way to go to Bologna was with an open mind. 
During my time there, I have met amazing and exceptional young people. The exchange of ideas and experiences was electrifyingly frequent and the way it was organised supported that flow very well. It showed that it was organised for youth by youth. Even though the geographic representation wasn't perfect, and some religions and spiritualities were left out, I believe that was just a learning curve for the organisers as well as all of us present. During different panels and seminars, we went more in-depth about the religious background and interfaith work of some of the fellows there.
Some information I was unlikely to ever hear if I hadn't attended this event, and therefore am quite grateful. The welcoming atmosphere allowed informal conversations in which we could ask questions that would otherwise be deemed as "politically incorrect". It's important to ask these questions and talk even about private lives and background when it comes to faith, or in my case lack thereof. 
This curiosity holds no hatred but a need to clarify stereotypes that we all possess to some extent. This was a much better alternative than jumping to conclusions. I was so happy to be asked – rather than be ignored – and to explain my position and to listen to others and their way of thinking. There is no shame in not knowing, but there is shame in choosing to stay ignorant. While I was present, I was pleasantly surprised to see acceptance from my peers, as an atheist, within this group of people and I was equally glad to see all of the representatives of faiths I didn't know much about. A very fruitful cultural clash!
After the forum, I am adamant to continue to work on Interfaith and Intercultural dialogue within my own community. Some of the fellows agreed to be lecturers for the medical students in the CroMISC student association in which I volunteer at. These lectures will bring different cultures closer together, and spark new ways of thought within my medical community.  I can only hope for the best impression! Along with this idea, I continue to also work on promoting secularism in my country by giving lectures myself and encouraging others to express their beliefs or non-beliefs without fear. Sometimes that is easier said than done but change doesn't come overnight. Furthermore, my association, and other religious groups, are waiting for the results of the 2021 census that will show up to date statistics for my country of Croatia, among other information concerning the religious makeup of my country.
Even though "Interfaith" is a term in the minds of most that includes any and all religions and spirituality, it seems to exclude those who are without faith/religion. I strongly disagree with that precedent. There is an important place for those who will not accept religion as the status quo and they will question it in the name of equality and freedom of choice. As the work of other interfaith activists and leaders is to promote peacebuilding, comradery and being a bridge to connect different religious communities, it is just as important to us secularists to ensure the division of religious institutions and states. Everyone deserves to have a choice of what they want to believe, but let us not forget there are those who chose to be non-religious and they deserve the same respect and representation.
Tamara Vukičević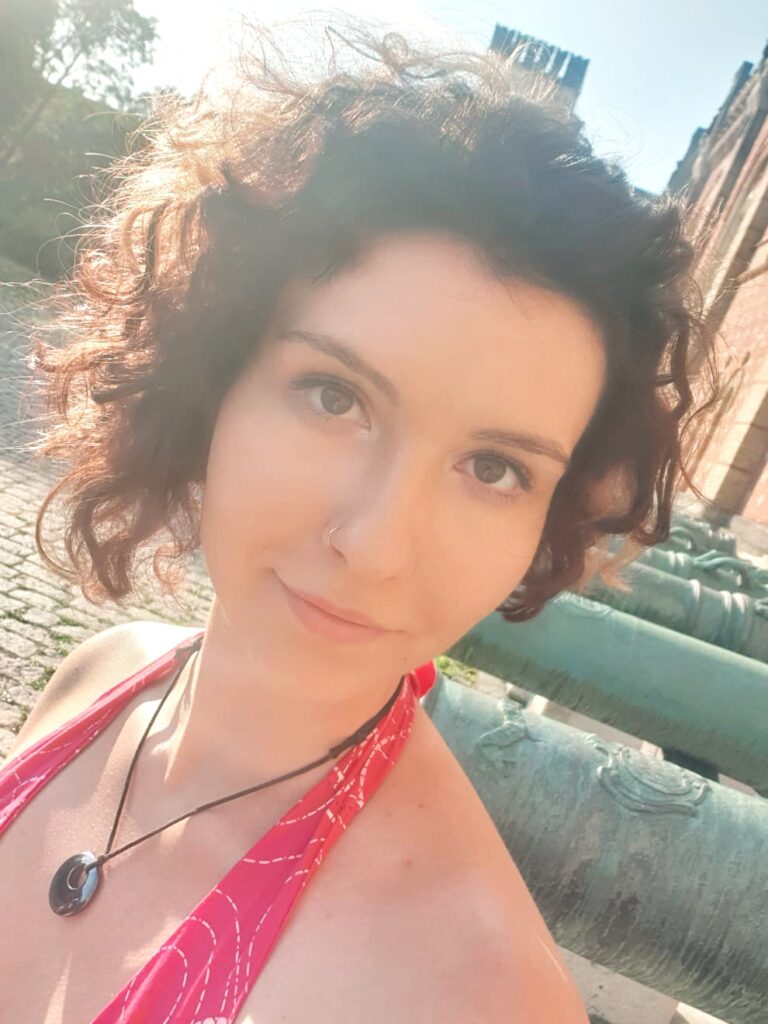 Tamara Vukičević
Born in 1997. In Split I attended elementary school and gymnasium in my hometown. After graduation I enrolled in University of Zagreb Medical school which I am still successfully attending (currently my last year).
I have held and continue to hold the position of "Local Officer For Human Rights and Peace" in the student association CroMSIC in Zagreb, Croatia.
I am also  a board member in PROTAGORA (association for the protection of the rights of irreligious persons and the promotion of the irreligious concept of the world) as well as in the Josip Sruk- Secularist Foundation, member and staff/educator in "Zeleni prozor" forum for sustainable development, member of the "Ocean Znanja" organisation for youth exchange and member of the RWLSEE ( Regional women's lobby for South Eastern Europe).