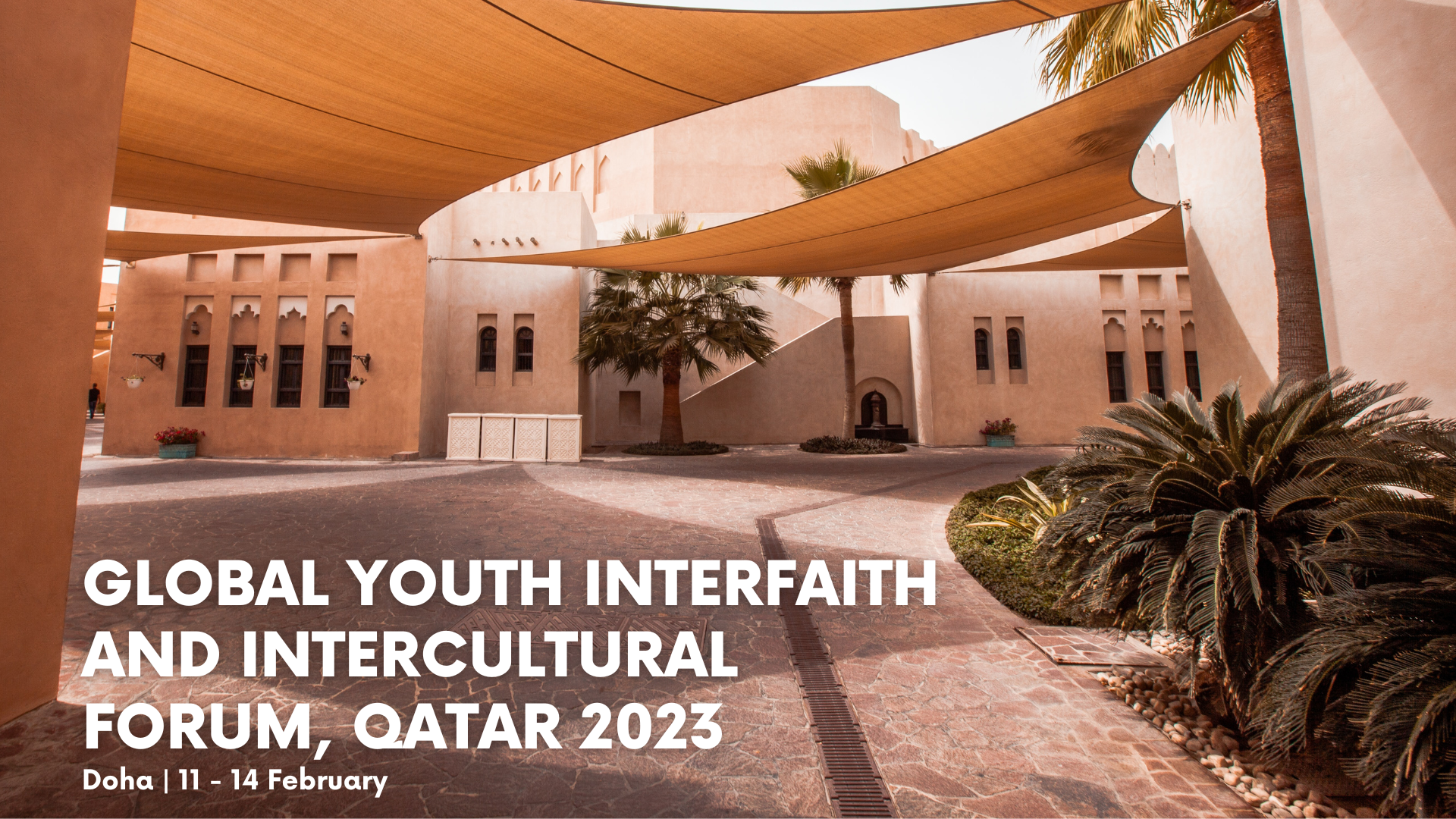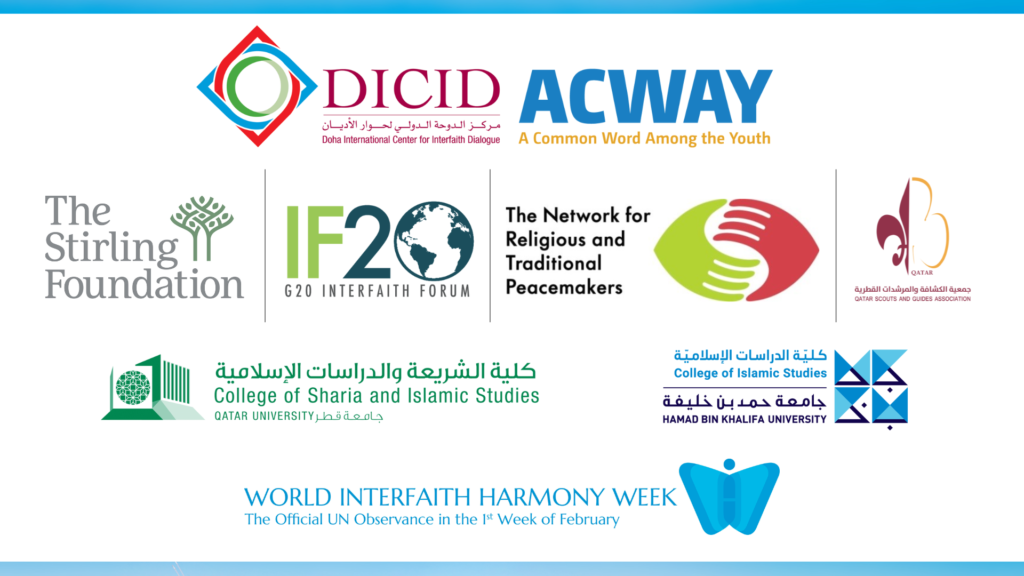 Announcement
Global Youth Interfaith & Intercultural Forum, Qatar 2023

"Youth Peacebuilding: Interfaith Dialogue from Theory to Practice"
Doha International Center for Interfaith Dialogue (DICID) and A Common Word Among the Youth (ACWAY) are pleased to announce the "Global Youth Interfaith & Intercultural Forum, Doha 2023" (#GYIIF23).
The forum will strengthen the role of young people in promoting interfaith and intercultural harmony and amplify a global message of peaceful coexistence in the spirit of the United Nations World Interfaith Harmony Week in February 2023. The forum will include various activities and interactions related to youth and their empowerment, such as intercultural and interfaith dialogue workshops, training, networking and social activities.
The Forum will bring together 85 young people from around the world, youth-led organizations, civil society organizations, policy makers and philanthropists to share practical approaches in promoting coexistence between people of different cultures and religions.
To bring young people together to share ideas, experiences and initiatives to promote interfaith and intercultural understanding, and provide them a platform to present their grassroots interfaith projects to peers and key stakeholders who share a vision for the coexistence of diverse cultures and communities
To create a platform for young people to discuss the new and emerging issues affecting them in today's world regarding religion and civility.
To empower young people and provide them with skills and knowledge that will shape their personalities and prepare them as good global citizens, and improve their leadership talents 
To provide training in dialogue, peacebuilding, and civic activism through intergenerational exchange workshops
The forum will also explore Qatar's efforts to strengthen the role of young people in promoting interfaith and intercultural harmony and spreading a global message of peaceful coexistence.
The forum will address topics and issues relevant to the following themes:
Theme 1:
Interfaith understanding & intercultural communication: young people's experiences and initiatives
Theme 2:
The role of religion and religious institutions along with civil society organizations in addressing contemporary issues and challenges faced by young people
Theme 3: 
Empowering young people and enhancing skills and leadership talents to enable them to be active citizens of the world
The programme will include:
Youth project presentations
Thematic training workshops
Advancing the Interfaith Development Goals (IDGs)
Developing a global interfaith campaign
Networking opportunities & cultural activities
Expected outcomes of the Forum
A growing active network of young people engaged in the interfaith sector
A series of planned activities which the young people will deliver back in their home countries
Adoption of the Interfaith Development Goals by young people and partner organisations & youth recommendations to the G20IF India 2023
Report to the UN World Interfaith Harmony Week 2023
Forum Dates:
11-14th February 2023 in conjunction with the UN World Interfaith Harmony Week and Qatar's National Sports Day (arrival 10th and departure 15th).
Eligibility criteria:
This forum is for young people from around the world who fit the following criteria:
1. Aged 18-35.
2. Active in the fields of interfaith/intercultural peacebuilding and/or involvement in a relevant local or international project or organization (this does not apply to those living in Qatar).
Or
Active in university campus or local youth centres on intersectional issues affecting young people (desirable)

3. Good level of English (all the programme will be in English – no translation service).
4. Able to travel to Qatar and stay throughout the program from 10th-15th February 2023 (arrival 10th and departure 15th).
5. By applying and if selected, agree to deliver at least one interfaith activity after the Forum (between March 2023 – August 2023).
Important dates:
Application closed.
Selected participants will be informed by: 27 November 2022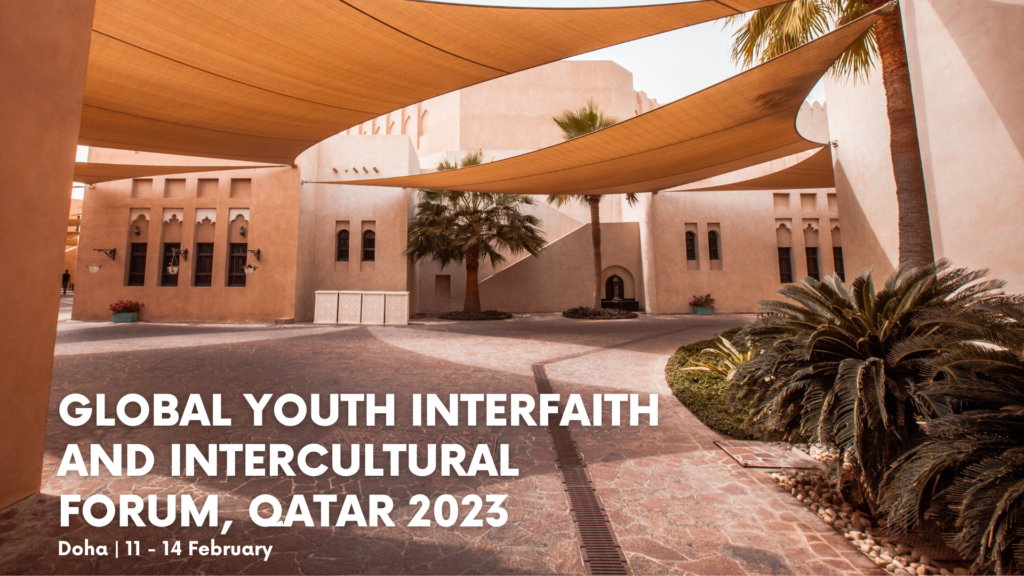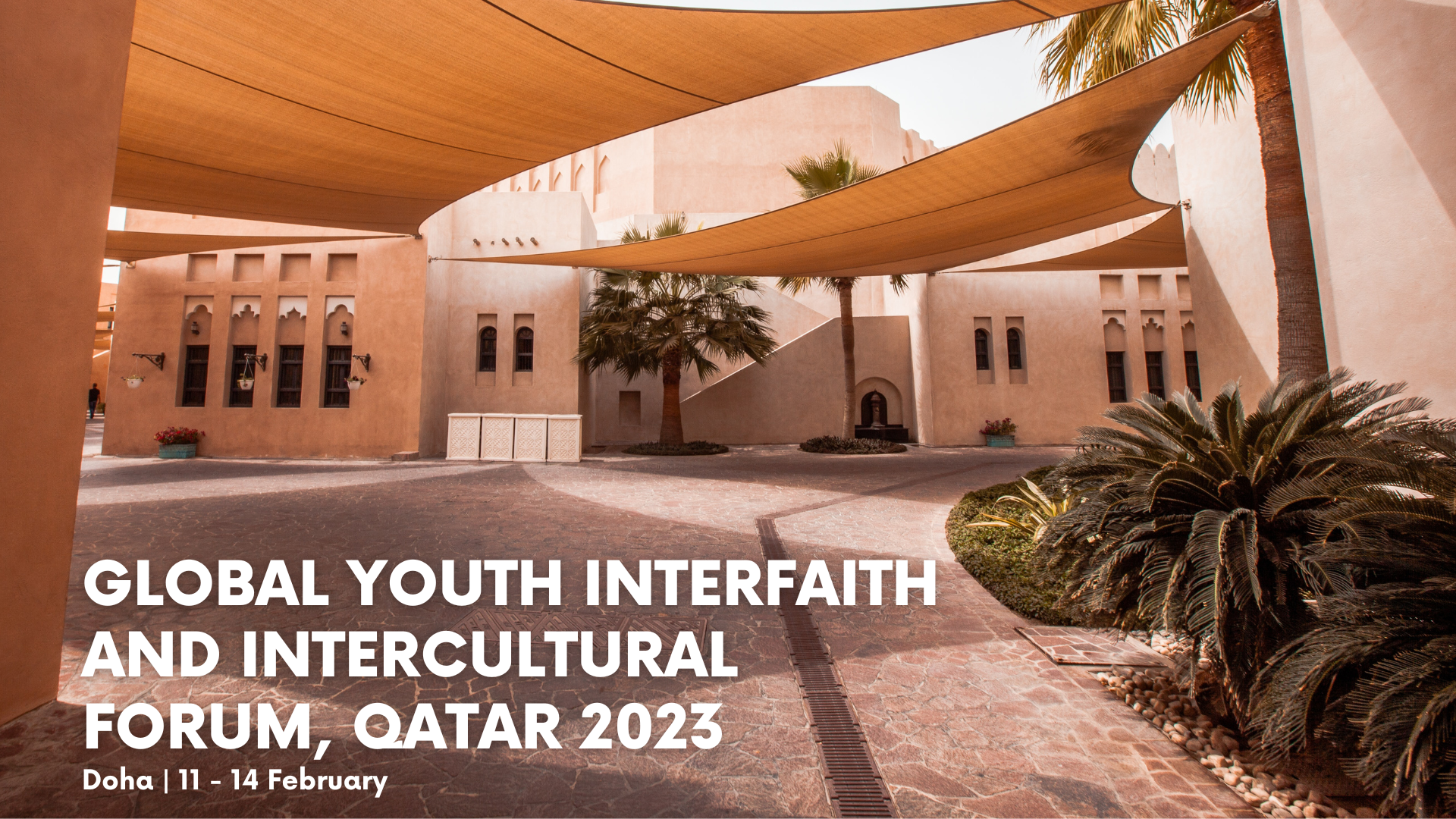 Application Results Are Out! The ACWAY and DICID team appreciate all of the 1325 people who shared their experiences, interest, and stories with us. Your passion and great contributions to interfaith really impressed us! We took the process of selecting participants very seriously and would like to congratulate all 55 people who were selected. In case you have not received our email so far, it means that your application has not been sucessfull. Please know that this does not reflect poorly on the quality and importance of your work. We received a large number of applicants for only 55 slots. We encourage you to try and apply again for one of our next forums! Thank you so much and congratulations to all selected applicants. Please pay attention to your email as that will be our primary channel of communication.
For more information, please contact:
Khadija Dohry
Project Manager
A Common Word Among the Youth (ACWAY)