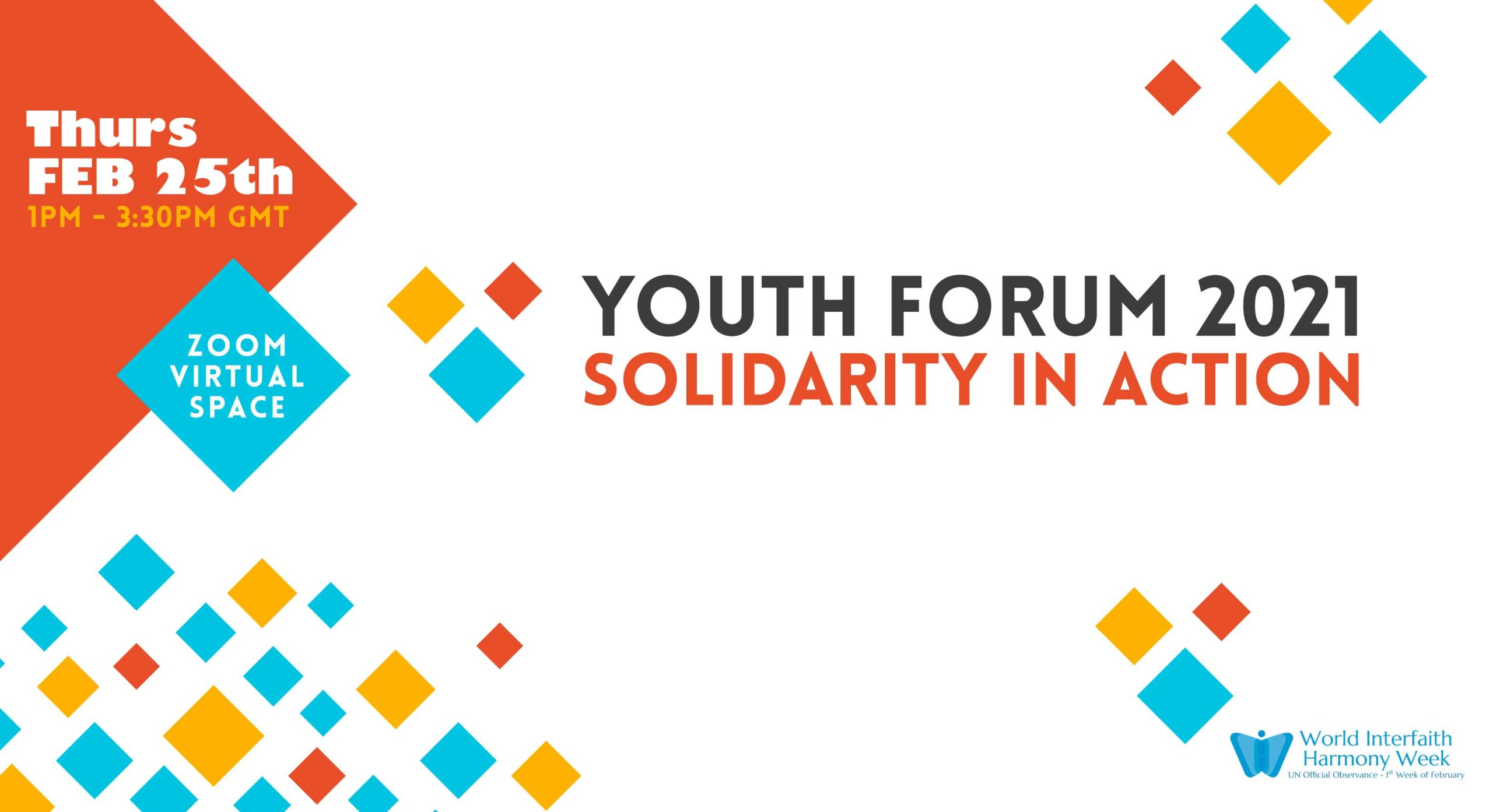 As we enter into the new year, A Common Word Among the Youth (ACWAY) hopes to continue creating opportunities where we can come together in solidarity. We firmly believe that it's at times like these that we must rally together to give and to share, and to support and reflect, both in spirit and in action. A pandemic might stop us from coming together physically, but it should not prevent us from building community socially, spiritually, and virtually.
In 2020, we delivered local activities as well as five virtual sessions to bring young people together to exchange experiences and skill-building conversations. ACWAY fellows shared their own initiatives, ranging from COVID community outreach to interfaith hackathons to refugee support.
On February 25th 2021, as part of the UN World Interfaith Harmony Week, we will conduct our 5th ACWAY Forum (with this being our first virtual forum), under the theme of #SolidarityinAction. ACWAY is pleased to have participated in UN WIHW since 2016, delivering local activities around the world under one common theme. Our aim is to promote global collaboration through local action for a more peaceful and harmonious society between people of different faiths, cultures, and communities.
The aim of the Virtual Forum is to provide a platform for young people to share ideas, experiences and opportunities to engage in promoting peace, understanding, and solidarity among different communities.
At the Virtual Forum, you will have the opportunity to:
Discuss tools and techniques to build and sustain interfaith and intercultural engagement in your communities

Participate in breakout room discussions to address key issues in your community and put forward policy recommendations to be presented to the G20 Interfaith Forum and other key stakeholders

Network, connect and collaborate with young people from around the world through interactive tools and breakout sessions 

Present your own interfaith/intercultural activity or project (click here for more details on how to apply)

Learn about opportunities to get involved with ACWAY, including volunteering, upcoming events, and joining the ACWAY team 

Compete for the opportunity to win a fully-funded place at our next face-to-face Forum or partner conferences (click here for more details on how to apply)

Hear about our next round of ACWAY Community Activism Awards for an opportunity to apply for up to $1000 (join us at the Forum to find out more)
Who should attend the Virtual Forum?
While our previous forums have been application-based and invite-only, we are pleased to offer open registration for this Virtual Forum. We encourage registration to all young leaders (and those who work with them) who are promoting social change and interfaith/intercultural understanding between different communities.
This virtual forum is free and open to the public (registration is required). It will be held in the English language (our apologies for not providing interpretation on this occasion). We are also excited to engage potential partners and sponsors. For more information, please contact info@acway.org. 
The idea of ACWAY was born on the back of the 2007 'A Common Word' initiative which received global acceptance translated through 138 high-profile signatories, dozens of publications, over 900 press coverage, over 6 adopted university programs, 4 prestigious awards and the UN resolution of World Interfaith Harmony Week.
Since its launch in December 2015, ACWAY fellows have delivered over 200 interfaith/intercultural activities and projects in 85 countries; ranging from educational seminars to peace walks, national conferences and media campaigns.  
We have held four in-person forums in Morocco, Australia, Sudan, and Azerbaijan; and we are also Global Youth partners to the G20 Interfaith Forum.
ACWAY continues to participate in the UN World Interfaith Harmony Week. In February 2017 alone, ACWAY fellows conducted 15 activities in 10 countries, centred around 1 theme (Diversity), engaging over 1300 participants and 22 partners (www.acway.org).
The ACWAY approach:
ACWAY is a youth-led and youth-driven movement of over 180 young people aged 18-40

ACWAY fellows are a mix of many faiths/religions/cultures (including secular and non-religious) from over 85 countries

ACWAY is about ACTION. To date, ACWAY Fellows have delivered over 200 local, national and international activities to promote peace and understanding between different faiths and communities.
If any issue occurs while using the 'register now' tab, please open the form separately by clicking here.